Children's Village is having weekly zoom meetings with stay-at-home children to keep connected during lockdown.
In the morning Silvana read 'Watch Me Move', and the children used their gross motor skills to complete what was happening in the book, such as running on the spot.
They then all collected a teddy at home and engaged in singing 'Everybody Clap'.
The Blue Gums and Bottle Brush children went on a number, letter, shape, and colour hunt in their house.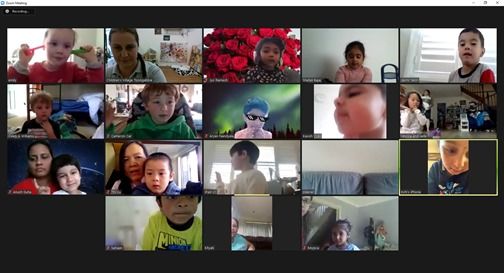 We hope to see everyone back soon!